Another earthquake measuring 3.5 has struck the Rutland area of the East Midlands, which has come 24 hours after a 3.2-magnitude hot the area.
More: 3.2 magnitude earthquake in Rutland, East Midlands
Initial data released by the British Geological Survey (BGS) said the latest quake struck the Oakham area at around 7.50am today.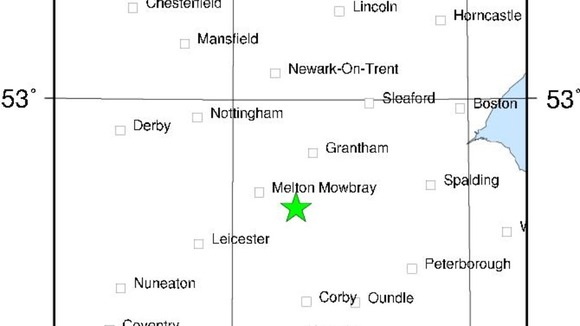 In comments posted on the BGS Facebook page, residents in the Rutland area and neighbouring Lincolnshire claimed the latest quake was more powerful than the first.
Facebook user Dave Stevens said: "Yesterday's was a sudden loud bang. This morning's felt more like the 2008 Market Rasen quake. It really rattled the doors of my shower!"