The self-declared leader of pro-Russian separatists in eastern Ukraine, Denis Pushilin, says he does not consider his men to be bound by an agreement between Russia and Ukraine requiring illegal groups to disarm and vacate buildings.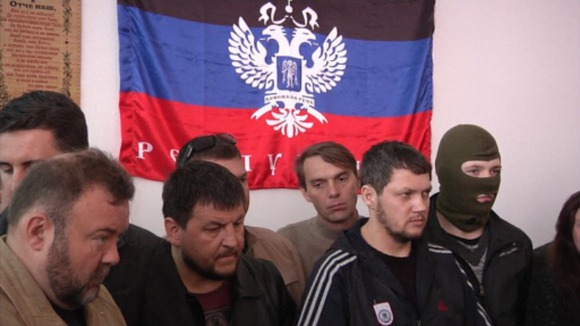 "Regarding the liberation of the occupied buildings, everyone has to leave.
"Yesterday they (Kiev) already started to break (the agreement), they said they won't pull their troops out of Slaviansk and Kramatorsk. If everyone else does it, then of course we're also ready to comply."
Read more: East Ukraine militants will not vacate government buildings
The Geneva agreement, signed by the United States, Russia, Ukraine and the European Union on Thursday (April 17), requires all illegal armed groups to disarm and end the illegal occupation of public buildings, streets and squares.