The Duchess of Cambridge has thanked Australia for the warm welcome she and baby Prince George have received and said the visit "will always be remembered with fond and happy memories".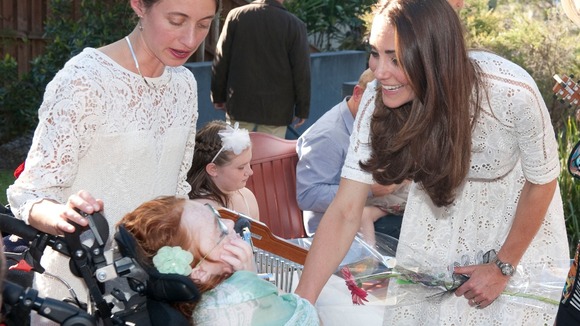 Kate, who was visiting a children's hospice in Sydney with William, praised many people including prime minister Tony Abbott and thousands of well-wishers who have greeted the Cambridges since their tour began a few days ago.
The Duchess toured Sydney's Bear Cottage - one of only two children's hospices in Australia - and praised the centre as a "haven" that was "inspirational".
Kate, who is royal patron of East Anglia's Children's Hospice (Each), said in a speech: "If I may, I would also like to take this opportunity to thank everyone who has welcomed me and George so incredibly warmly on our first visit.
"To be here together as a family has been very special and we will always remember it with fond and happy memories."
The Duchess added: "First class delivery of children's palliative care is life changing. When families are confronted with the shattering news that their children have a life limiting condition, their world can fall apart. It is at those times that professional support is imperative."
Pictures: Duke and Duchess watch life-saving displays on beach