The Duchess of Cambridge poked fun at her husband during their tour of Australia after she suggested that the perfect solution for his bald patch would be an alpaca toupee.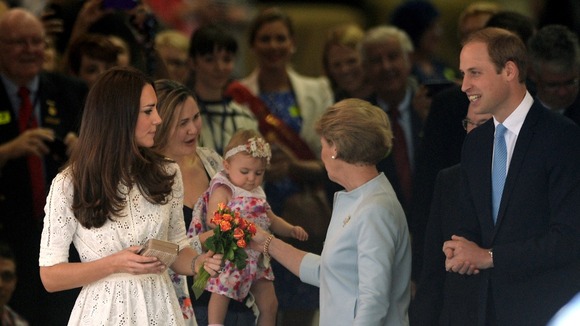 Read: Kate says Australia trip will always be 'fondly' remembered
The royal couple met exhibitor Lyn Crejan, 67, at the prestigious Sydney Royal Easter Show, who showed Kate and William a tuft of alpaca wool - which was a similar shade of brown to the Duke's hair.
The Duchess, who wore a white Zimmermann dress, joked about her husband using it as a wig.
Ms Crejan, a farmer from the settlement of Glenn Innes in New South Wales, said: "The Prince was interested in the alpaca and as I showed it to them the Princess said he should put it on his head.
"She said, 'you need it more than me', and pointed to his head and he laughed."
Pictures: Duke and Duchess watch life-saving displays on beach