The Duchess of Cambridge relegated her husband to the role of an onlooker when she turned down his offer to jump into the back seat - of a fighter jet.
Yesterday she suggested he try an alpaca toupee, and this morning she took control of a sophisticated fighter plane, sitting in the pilot's front seat.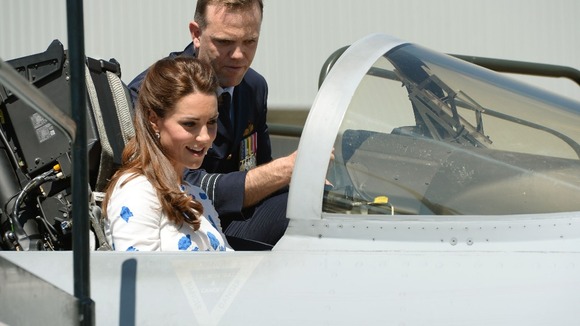 The Duke had made an offer to his wife he believed she could not refuse, asking: "Do you fancy jumping in the back?" But the Duchess was not about to miss the opportunity to see for herself the multimillion-pound plane's cockpit.