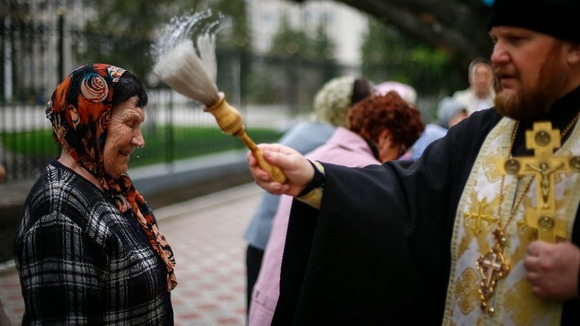 Ukraine's foreign ministry has said that the 'anti-terror operation' against pro-Russian separatists has been put on hold over Easter.
The SBU, Ukraine's state security service said the suspension was "linked to the implementation of the Geneva agreement and the Easter holidays".
Earlier a Kremlin spokesman said that military forces near the border with Ukraine were deployed there in response to regional "instability."