Angry relatives of hundreds of missing inside a sunken South Korean ferry clashed with police as coastguard divers retrieved 10 more bodies from the ship and the official number of dead rose to 46 people.
Up to 100 people gathered on the island of Jindo in the southwest of the country, the centre of the rescue effort, and tried to march across a bridge to the mainland to take their protest to the capital of Seoul.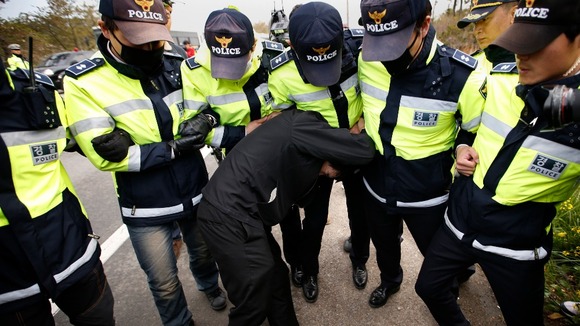 Police formed two lines to prevent them reaching the bridge and relatives pushed and shoved the lines.