A transcript of the last communications between the the stricken South Korea ferry and a vessel traffic centre shows confusion and indecision among the ship's crew.
The ship-to-shore radio exchange, which was released today, shows a crew member questioning whether an evacuation should be ordered after the ferry had already been listing for half an hour.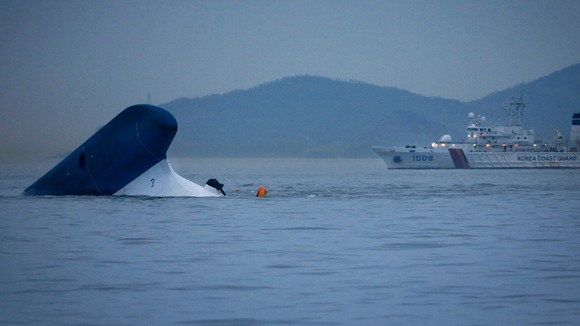 An official at the Jeju Vessel Traffic Services Centre had recommended evacuation just five minutes after the Sewol ferry's distress call.
"If this ferry evacuates passengers, will they be rescued right away?" the ferry Sewol asked VTS at 0924 on Wednesday, about 30 minutes after the ship began listing.
That followed several statements from the ship, beginning at 0900, that people aboard could not move.
VTS told the Sewol security boats would arrive in 10 minutes, but did not mention another ship had said 10 minutes earlier that it would rescue anyone who went overboard.