A British human rights barrister who tried to overturn the wrongful murder conviction of US boxer Rubin "Hurricane" Carter has paid tribute to him following his death at the age of 76.
Geoffrey Robertson QC was part of Carter's defence team at his retrial in 1976 after the sportsman had been jailed for a triple murder in Paterson, New Jersey 10 years earlier.
Robertson said Carter was "demonised" by prosecutors using the "inflammatory race card" and he became a "living argument against the death penalty".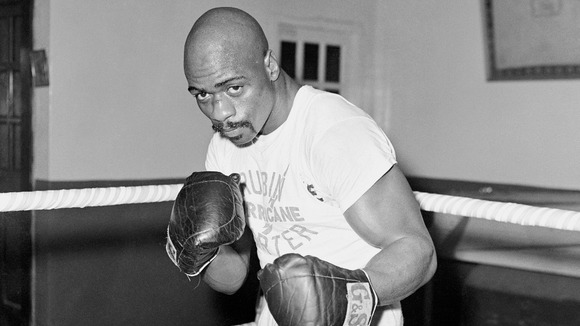 The barrister said: "Rubin 'Hurricane' Carter's first conviction and his reconviction were miscarriages of justice by prosecutors who had evidence of his innocence and demonised him for his black power activism in front of small town white jurors.
"I'll never forget walking with him down the streets of Paterson, New Jersey, and receiving the stares of raw hatred from white folk of the town."
Carter, who had prostate cancer, died in his sleep at home in Toronto earlier today, according to his long-time friend and carer John Artis.