Russia accused Ukraine of "violating" an Easter truce after at least three people were killed in a gunfight in the early hours of Sunday near a Ukrainian city controlled by pro-Russian separatists.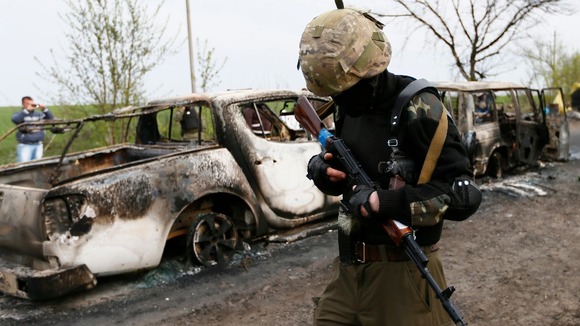 The separatists said armed men from Ukraine's Right Sector nationalist group had attacked them.
The Right Sector denied any role, saying Russian special forces were behind the clash in Slaviansk.
"The Easter truce has been violated," the Russian foreign ministry said in a statement.