Ukraine's Prime Minister Arseny Yatseniuk has said he is concerned as to how far Russia's President Putin will go in what he called attempts to restore the Soviet Union.
"President Putin has a dream to restore the Soviet Union. And every day, he goes further and further. And God knows where is the final destination," Yatseniuk told NBC's Meet the Press for an interview that will air on Sunday morning.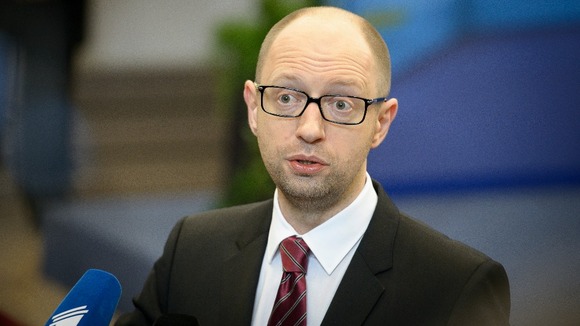 He added: "And I believe that you do remember his famous Munich speech saying that the biggest disaster of the former century is the collapse of the Soviet Union. I consider that the biggest disaster of this century would be the restoring of the Soviet Union under the auspices of President Putin."
The Ukrainian prime minister also said that those behind an anti-Semitic leaflet in the eastern city of Donetsk earlier in the week will be held responsible.