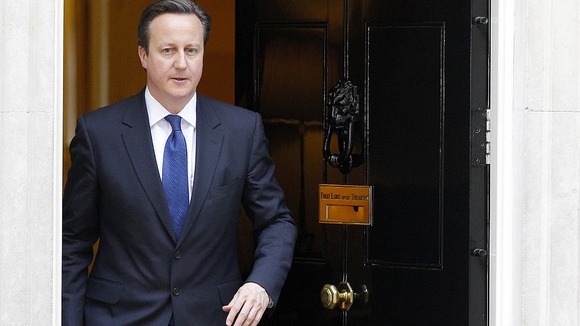 David Cameron's controversial claim that Britain is a "Christian country" risks sowing "alienation and division" in society, a group of leading public figures has warned.
More than 50 writers, scientists, broadcasters and academics have signed an open letter to the Daily Telegraph expressing concern at the "negative consequences" of the Prime Minister's assertion in a country where most people do not describe themselves as Christian.
The letter - with signatories including authors Philip Pullman and Sir Terry Pratchett, historian Dan Snow and comedian Tim Minchin - follows an article by the Prime Minister for the Church Times in which he wrote of his own faith and his desire to infuse politics with Christian ideals and values.
It states: "We wish to object to his repeated mischaracterising of our country as a 'Christian country' and the negative consequences for our politics and society that this view engenders."
"We are a plural society with citizens with a range of perspectives and a largely non-religious society. To constantly claim otherwise fosters alienation and division in our society."
Read: PM calls on UK to be 'more confident about Christianity