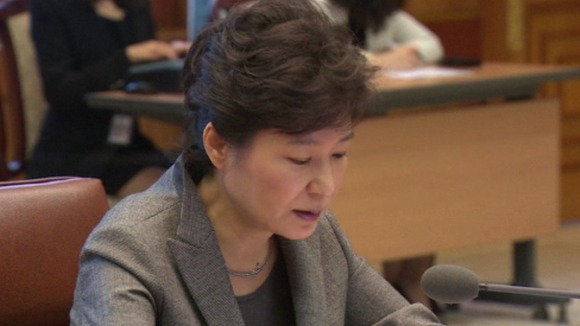 The captain of the sunken South Korean ferry told passengers to stay put before he and members of his crew made their escape, the country's President has claimed.
Park Geun-hye told a cabinet briefing that the captain and some crew members committed "unforgivable, murderous acts" during the disaster, which has left more than 300 people dead or missing.
She said the alleged decision of the captain and crew members to escape before ensuring their passengers' safety was "legally and ethically [...] an unimaginable act".