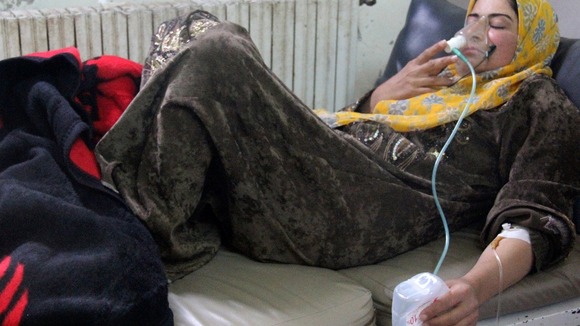 Opposition activists in Syria have accused the Assad regime of dropping chlorine gas 'bombs' on a town in a rebel-held area of the civil war-torn country.
It is claimed that helicopters dropped the poisonous gas on Kfar Zeita on 11 and 12 April.
Because of its common use, chlorine is not on the list of chemicals that Syria had to declare to the Organization for the Prohibition of Chemical Weapons under an agreement last year.