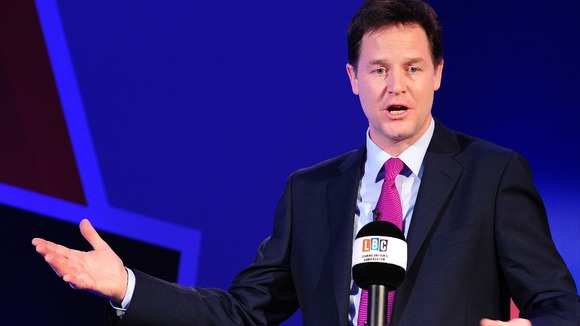 The Liberal Democrat leader Nick Clegg has said he would face Nigel Farage in further debates about the European Union - despite the perception the Ukip leader won their previous confrontations.
As Ukip announced that it now had more than 36,000 members - 8,000 behind the Lib Dems - Mr Clegg attacked the party's eurosceptic stance and called on Labour and the Tories to counter Ukip's arugments, ahead of the elections for the European Parliament next month.
Mr Clegg said: "I would meet the Ukip leader in front of the cameras every day between now and polling day if I could. Prior to these debates, the case for in was largely absent from the public debate."
He added: "We want to work with others to deliver the firepower needed to challenge the Eurosceptic establishment. If Labour is still a pro-European party, it needs to come off the fence. Tory modernisers must risk the wrath of their backbenchers and speak out."