Nigel Farage has defended a controversial new UKIP poster campaign that claims 26 million unemployed Europeans are "after" British jobs.
Labour MP Mike Gapes called the billboards "racist" and called on "decent" people to sign up and vote against UKIP in the European Parliament elections in May.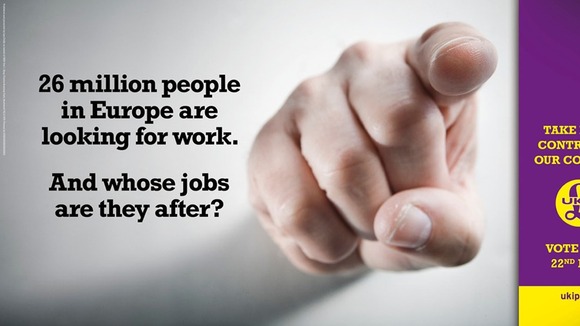 Another poster depicts a British construction worker begging on the street with the tagline "British workers are hit hard by unlimited cheap labour".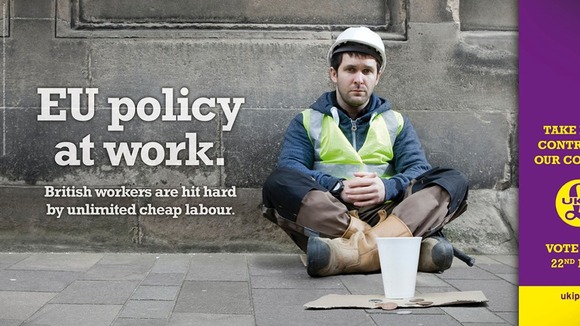 Mr Farage said the posters were a "hard-hitting reflection of reality as it is experienced by millions of British people struggling to earn a living outside the Westminster bubble.