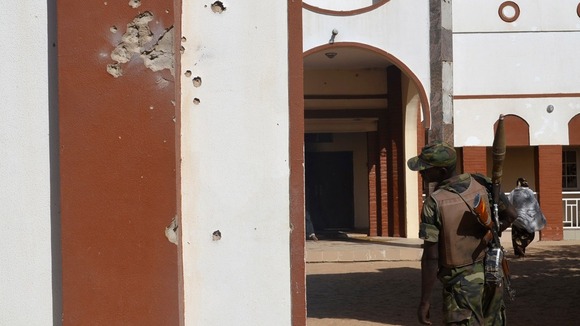 Confusion is mounting in the wake of a school kidnapping in Nigeria after local government officials have admitted 234 girls were taken by Islamic extremists - more than the 85 reported last week.
The higher figure came out a week after the kidnappings when the Borno state governor insisted a military escort take him to the town. Parents told the governor that officials would not listen to them when they drew up their list of names of missing children and the total reached 234.
Security officials warned governor Kashim Shettima that it was too dangerous for him to drive to Chibok, 80 miles from Maiduguri, the Borno state capital and birthplace of the Boko Haram terrorist network blamed for the abductions.
State education spokesman Musa Inuwo Kubo and the principal of the Chibok Government Girls Secondary School initially said that 129 science students were at the school to sit a physics exam when the abductors struck a week ago.