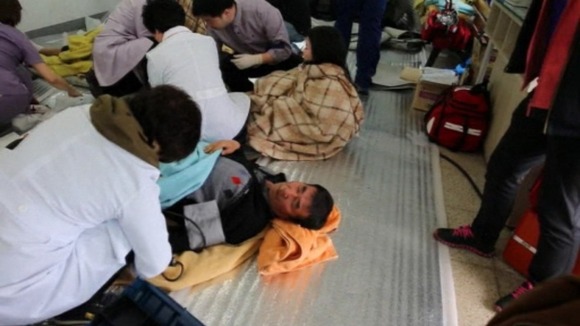 New video footage has emerged appearing to show the captain of the sunken South Korean ferry receiving medical treatment soon after reaching shore following the capsizing of his ship.
The pictures obtained by the Associated Press show a man that seems to be Lee Joon-seok lying on the floor of a hospital facility at Paengmok Port.
The news agency says the footage is consistent with its own reporting and was checked by regional experts against known locations and events.
The captain was one of the first people to escape the ship on Wednesday. He has been arrested on five charges including negligence of duty and abandoning people in need.