A banner that read 'The Chosen One' which hung from the Stretford End at Old Trafford has apparently gone up for sale on eBay, attracting bids worth thousands of pounds.
The apparent seller is named as shaunolar who has a 100% positive feedback rating, but it is yet to be confirmed as the genuine Moyes banner.
More: 'Chosen One' banner could go to Football Museum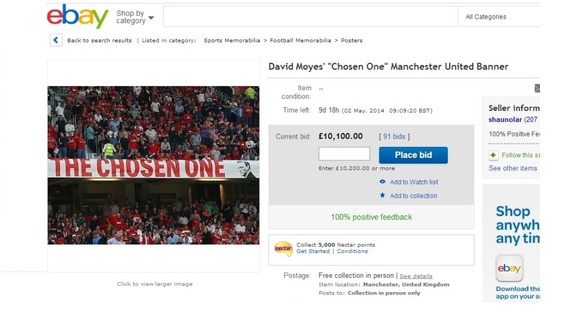 After David Moyes' departure, Stretford End Flags asked fans on Twitter: "Where now for the Chosen One banner Farewell gift to Moyes? Ebay? Or donate to the @FootballMuseum".