The first distress call from a sinking South Korean ferry was made by a child with a shaking voice, three minutes after the vessel made its last turn, fire officials said.
The boy called the emergency 119 number that put him through to the fire service, which forwarded him to the coastguard two minutes later.
"Save us! We're on a ship and I think it's sinking," Yonhap news agency quoted him as saying.
The boy, who has the family name Choi, is among the missing.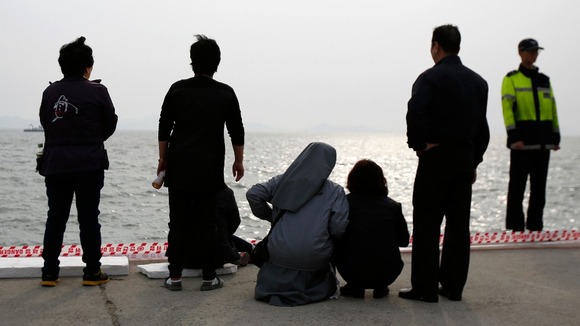 It took a while to identify the ship as the Sewol after the boy's call. His voice was shaking and sounded urgent, a fire officer told MBC TV.
The fire service official asked him to switch the phone to the captain, and the boy replied: "Do you mean teacher?"
The pronunciation of the words for "captain" and "teacher" is similar in Korean.
The call was followed by about 20 other calls from children on board the ship to the emergency number, a fire service officer said.