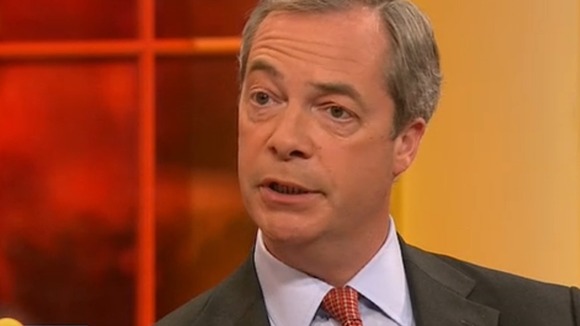 Nigel Farage has defended his party's controversial posters, claiming it was "the classic trick" to call UKIP's stance on the immigration debate racist.
He denied UKIP had used "angry language" in the posters and told Daybreak he was standing up for hard working people who had to contend with "485 million people" from across Europe for jobs.
"Any debate on immigration is closed down automatically, declared as racism, do not talk about it, brush the issue under the carpet. We are not going to do that.
"There is no angry language, there is cool and calm language. What we are saying is, we are not against anybody from any part of the world, but we have an open door to 485 million people from the rest of Europe, many from poor countries."