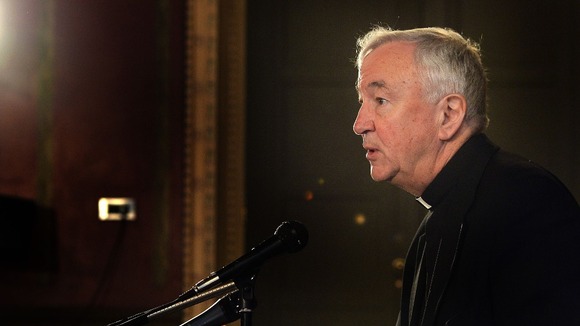 A senior church leader has called for an end to "alarmist" rhetoric on immigration as Nigel Farage prepared to launch Ukip's campaign for the European elections amid controversy over the party's new poster campaign.
The eurosceptic leader says the stark messages about direct threats to UK workers' jobs from millions of unemployed Europeans are "a hard-hitting reflection of reality".
But Cardinal Vincent Nichols, the leader of the Catholic Church in England and Wales, told the Telegraph it was wrong to use expressions that suggest "dismay or distress at all these people coming to this country".
He did not refer to any party in comments to the Daily Telegraph, but appealed to all sides to celebrate the contribution of immigrants rather than "anger and dismay".