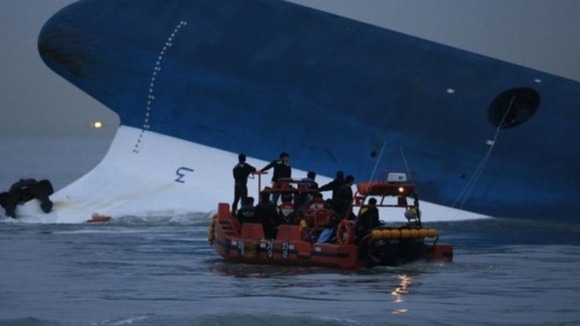 The capsized South Korean ferry may not have taken a hard turn before capsizing as previously thought, the Associated Press has reported.
The news agency said that data from Sewol's automatic identification system used for tracking, showed that the ship made a J-shaped turn before listing heavily and ultimately sinking.
An unnamed Ministry of Ocean and Fisheries official said in a phone interview that the data had been incomplete when it was previously claimed the ship had made a sharp turn.
Now full information was available, it was clear that the previous analysis was false, he said.
Read: Ferry death toll 'passes 100' with more than double missing