Goalkeeping coach Chris Woods and first-team coach Phil Neville will remain at Manchester United for the rest of the season, reports BBC Sport.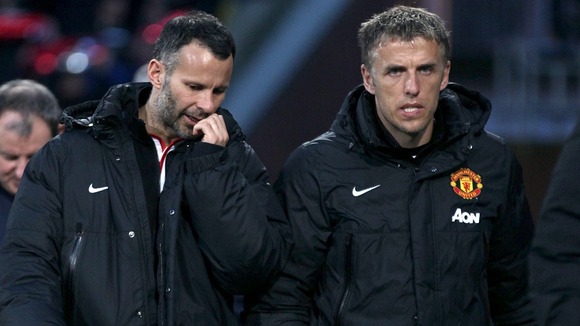 Manchester United assistant Steve Round and first-team coach Jimmy Lumsden have also left the club after David Moyes was sacked as manager.
Read more: Who will replace Moyes as Manchester United manager?