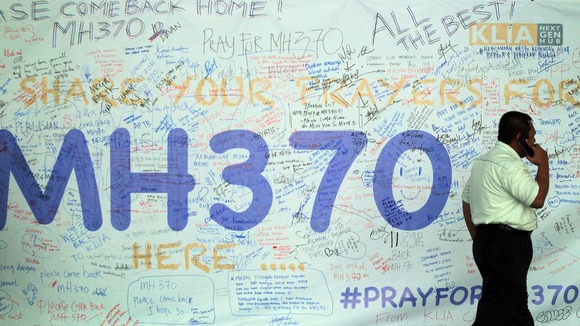 A tropical cyclone heading south over the Indian Ocean has caused the air search for the missing Malaysia jetliner to be suspended as a US submarine drone neared completion of its undersea search without any sign of wreckage.
The daily air and sea sorties have continued for a week since Australian authorities said they would end that component of the search for Malaysia Airlines Flight MH370, which disappeared on 8 March with 239 people on board.
However, hours after authorities said up to 10 military aircraft and 10 ships would join the day's search, the air search was announced suspended as a result of Tropical Cyclone Jack.
"It has been determined that the current weather conditions are resulting in heavy seas and poor visibility, and would make any air search activities ineffective and potentially hazardous," the Joint Agency Coordination Centre said in a statement.
Read: Malaysia 'considering issuing MH370 death certificates'