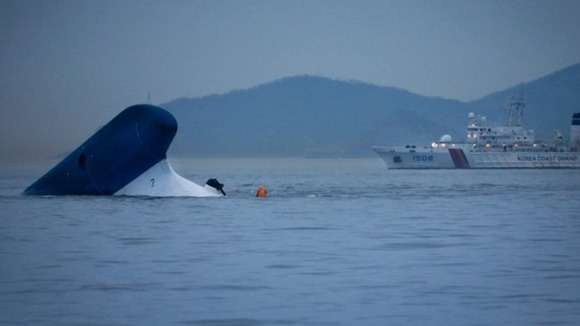 The crew of a South Korean ferry that sank with hundreds of people on board repeatedly asked officers on the bridge whether or not to give the order to abandon ship, but there was no response, a crew member has said.
The Sewol ferry sank last Wednesday on a routine trip south from the port of Incheon to the sub-tropical holiday island of Jeju. The death toll stood at 104 on Tuesday, local media reported.
Public broadcaster KBS, quoting transcripts of the conversation between the crew and sea traffic control, the Jindo Vessel Traffic Services Centre, said the passengers were told repeatedly to stay put as the ship began to sink.
For half an hour, the crew on the third deck kept asking the bridge by walkie-talkie whether or not they should make the order to abandon ship, KBS said.