US Vice President Joe Biden today warned Russia that the US would "never recognise" its occupation of Crimea.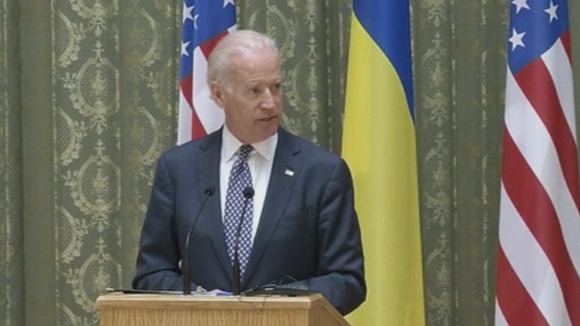 Speaking on a visit to Kiev, he said: "No nation has the right to simply grab land from another nation.
"No nation has that right and we will never recognise Russia's illegal occupation of Crimea and neither will the world."
Following the press conference, the Pentagon announced that it will send around 600 US troops to Poland and the three Baltic states, in a bid to reassure the NATO allies.
Read: Ukraine relaunches anti-terrorism operation amid torture claim