Scotland's First Minister will attempt to woo more voters along the border with England, arguing there will be no disruption to trading relationships if voters chose to go it alone.
Read: Salmond: 'Bluff and bluster' over pound is just tactics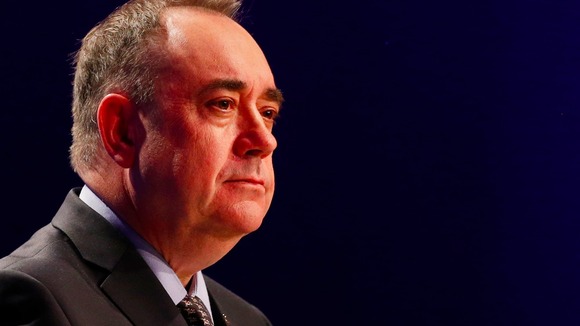 In a speech given in the English city of Carlisle on St George's Day, Alex Salmond will insist Scotland will keep the pound, despite a rousing refusal from all major UK parties to agree to a currency union.
The SNP leader is expected to refute Westminster allegations that Scottish independence will have a "profound change" on cross-border relations.
Instead, Mr Salmond will claim existing social and economic ties on the border will continue as they are.