Most of the bodies found in the last two days on the sunken Sewol ferry have been discovered to have had broken fingers, presumably from the children frantically trying to climb the vertical floors, the Korean Donga Ilbo newspaper has said.
Most of the victims were high school children, who were told to stay where they were for their own safety and were trapped.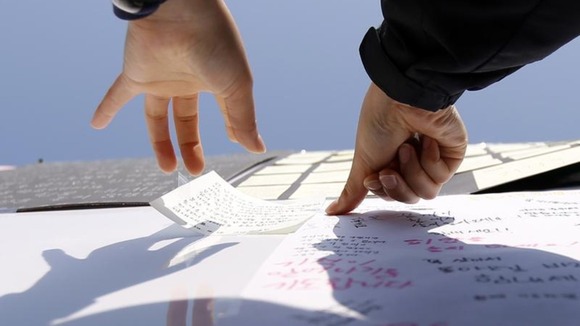 "We are trained for hostile environments, but it's hard to be brave when we meet bodies in dark water," diver Hwang Dae-sik said.
The confirmed death toll on Wednesday was 146, many found at the back of the ship on the fourth deck.
Read: Surivors hope ended as ferry search finds no air pocket
Hwang said his team had retrieved 14 bodies so far. "We have to touch everything with our hands. This is the most gruelling and heartbreaking job of my career," he said.