Hundreds of mourners have gathered at a gym in Ansan to pay their respects to those lost in the Sewol ferry disaster.
More: Families' anguish continues as more bodies discovered
People filed through the temporary memorial over lunchtime, passing about 50 large wreaths on their way to a wall of flowers and pictures of those lost.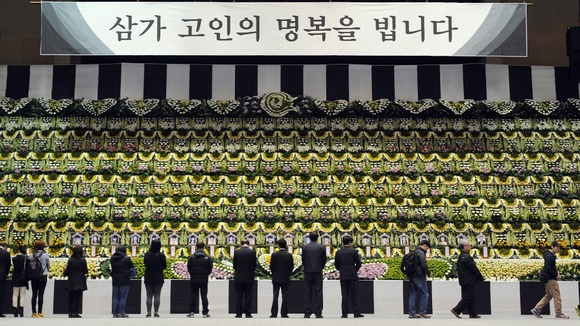 Of the 476 passengers and crew on board, 339 were children and teachers on a high school outing.
Only 174 people have been rescued and the remainder are all presumed to have drowned. The official death toll is over 100 and climbing.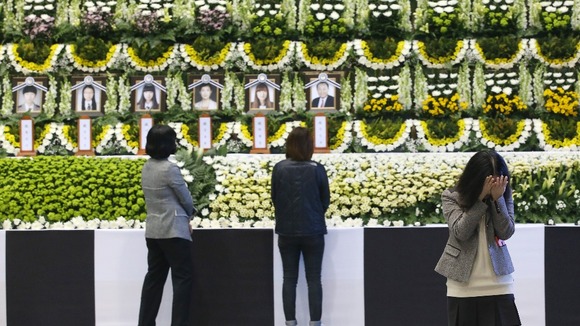 Read more: Ferry company 'offices raided' as search continues