Pro-Russian separatists are holding an American journalist in the Ukrainian town of Slaviansk.
Simon Ostrovsky, who works for Vice News, is apparently being held in the local headquarters of the Ukrainian security services, which have been seized by pro-Russian forces.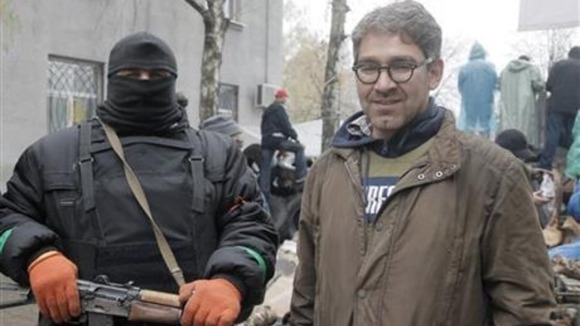 A spokeswoman for the insurgents said Mr Ostrovsky is "fine" but is "suspected of bad activities" and is under investigation, according to the Associated Press.