The compensation packages for workers and families caught up in the Rana Plaza factory collapse are 'still an unresolved issue', says charity Action Aid.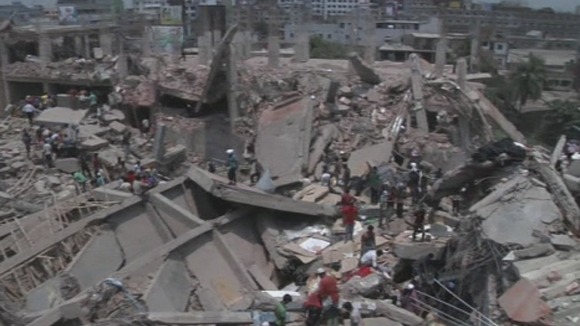 28 high street retailers and clothing brands were found by global trade union IndustriAll to be sourcing clothes from the factories at Rana Plaza and only 14 of these have so far contributed to the Rana Plaza Donor Trust Fund.
Companies that have contributed to the fund so far include UK brands Bonmarché, C and A Foundation, Primark, Premier Clothing, Mango, Asda, Gap and Walmart.