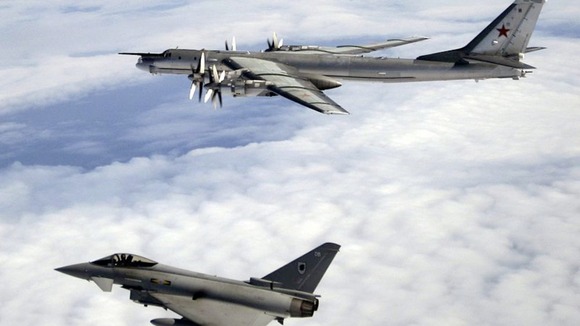 The RAF jets were scrambled when a request came from UK aviation authorities who had tried to make contact with the Russian 'Bear' aircraft. The jets acted as a "visual deterrent" and flew parallel to them and the Russian Bears flew off
The two Russian aircraft were of a surveillance type and sorties like this are often flown to 'test' response times.
In 2013 - there were 8 recorded incidents of this kind.
More: RAF scramble aircraft as Russians approach UK airspace