Formula One chief executive Bernie Ecclestone has gone on trial in Germany over bribery claims that could threaten his grip on the sport.
Ecclestone, 83, is charged with bribery and incitement to breach of trust and could face up to 10 years in prison if convicted.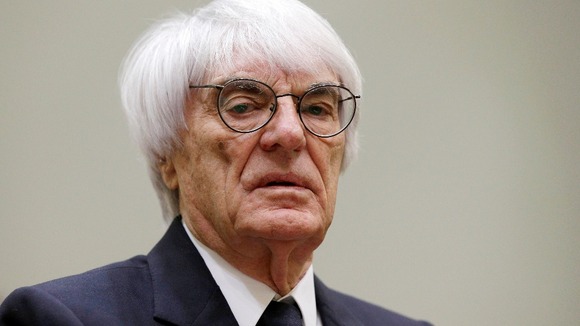 Prosecutors in Munich claim Ecclestone bribed the now-jailed German banker Gerhard Gribkowsky to smooth the sale of an F1 stake to private equity firm CVC eight years ago.
Ecclestone has in the past denied wrongdoing and his lawyers said in a written statement today, "The alleged bribery did not exist".