US Secretary of State John Kerry has heavily criticised Russia for failing to act in accordance with agreements made in Geneva last week.
In a statement, Mr Kerry said Russia was backing "an illegitimate course of armed violence" and supporting destabilising forces in the east of Ukraine.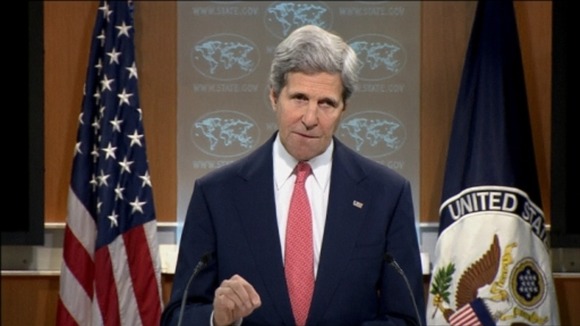 "One week later, it is clear that only one side, one country is keeping its word," Mr Kerry said.
"The Geneva Agreement is not open to interpretation. It is not vague. It is not subjective. It is not optional."