The Lib Dems will take aim at the Conservatives and Labour for being "missing in action" in the fight against "populists and xenophobes" as they launch their European election campaign today.
Read: Ukip numbers rise sees them closing in on Lib Dems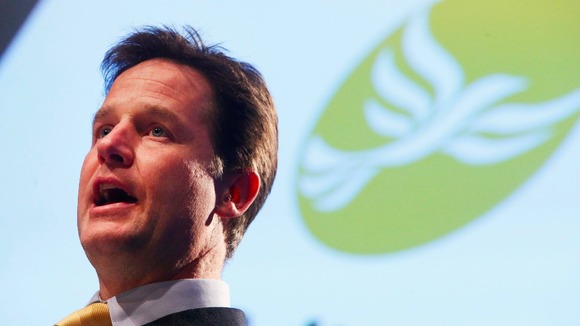 Nick Clegg will return to his claim the Liberal Democrats are the "party of in" during European debates, warning that the "fight is on".
The Lib Dem leader will also hit out at Ukip, adding every gain they make at the May 22 elections will represent another step closer to a British exit of the EU.
Nick Clegg will say: "Ed Miliband and David Cameron are now officially Missing in Action - saying the bare minimum in this debate because they are too scared of losing votes to Nigel Farage, because they're so desperate to cover up the deep divisions in their own camps."