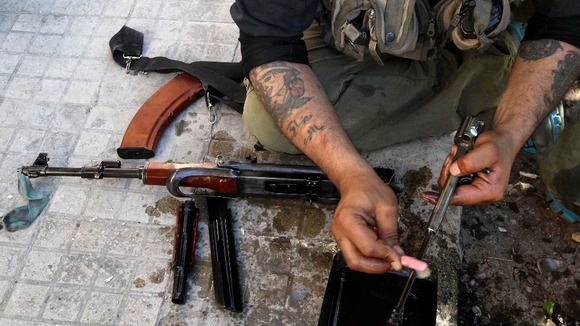 Police are appealing particularly to British Muslim women to prevent their loved ones from joining the Syrian conflict.
As part of a campaign to curb rising numbers of would-be British jihadis, the country's counter-terrorism unit said it wanted women to be aware of what to do if they feared any men they know may be travelling to the country to fight.
Around 400 Britons are believed to have gone to Syria over the last two years, authorities believe, with an estimated 20 having died, including one man suspected of carrying out a suicide attack.
Abdul Waheed Majeed, 41, is believed to have driven a lorry to a jail in Aleppo before detonating a bomb in February.