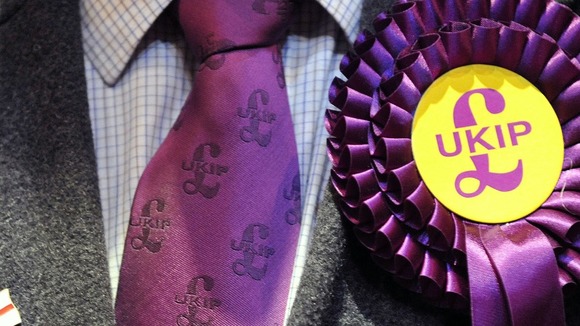 A member of the UK Independence Party that featured in their latest party political broadcast has been suspended for conveying "repellent" racist and anti-Islamic views on social media, the party said.
Andre Lampitt appeared in a builder's hard hat in the Ukip film shown to TV viewers complaining that "since the lads from Eastern Europe" had arrived in the UK and undercut him, he had found it a "real struggle" to provide for his family.
After being made aware of the posts he had made on Twitter, party officials acted swiftly against Mr Lampitt - who is aiming to become a local election candidate.
"We are deeply shocked that Mr Lampitt has expressed such repellent views," a spokesman said.
"His membership of the party has been suspended immediately pending a full disciplinary process."