Russia has started military drills near the Ukrainian border in response to operations by Ukrainian forces against pro-Russian separatists and NATO exercises in eastern Europe.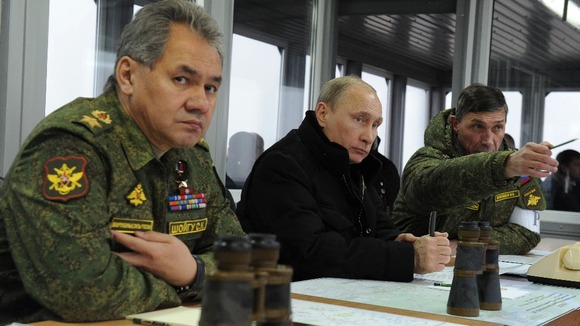 Russian Defence Minister Sergei Shoigu told the Interfax news agency Moscow was "forced to react to such a development".
"If this military machine is not stopped, it will lead to greater numbers of dead and wounded," he said.
"Planned exercises by NATO forces in Poland and the Baltic countries do not foster normalisation of the situation surrounding Ukraine either,"