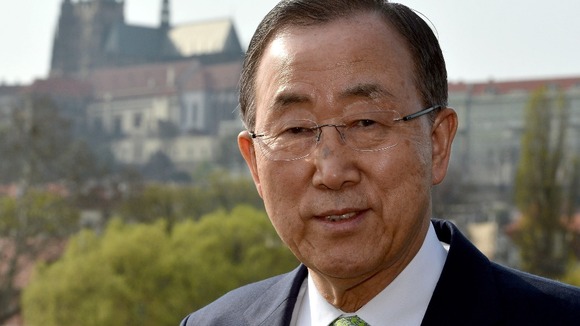 UN Secretary-General Ban Ki-moon has demanded the Security Council take action in Syria on violations of international law as he reported that none of the warring parties was adhering to UN demands for aid access.
In his second monthly report to the 15-member council on the implementation of a resolution demanding great humanitarian aid access in Syria, Ban said "none of the parties to the conflict have adhered to the demands of the Council".
"The Security Council must take action to deal with these flagrant violations of the basic principles of international law," he wrote in the 21-page report.
He did not specify what measures the council should take.
Read: Warning over sharp rise in 'British jihadis' heading to Syria