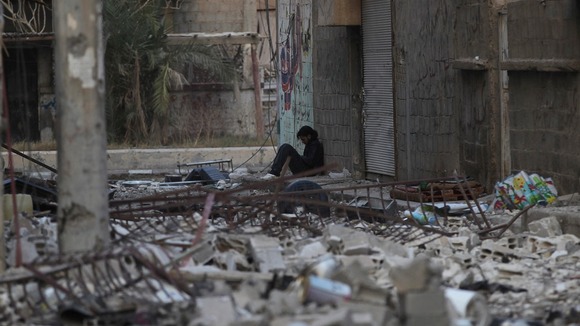 A national campaign to stop would-be terrorists travelling to Syria will be launched today, following a dramatic rise in the number of people being arrested after going to the war-torn state.
UK authorities have long expressed fears about aspiring jihadis travelling to Syria for terrorist training, and it is thought that hundreds of Britons have already been there.
Scotland Yard says 40 Syria-related arrests were made in the first three months of this year, up from 25 in the whole of last year.
Senior National Co-ordinator Counter-Terrorism Helen Ball said the campaign is "not about criminalising people, it is about preventing tragedies".
"We want to inform those who wish to genuinely help the Syrian cause how they can do so safely and legally," she said.