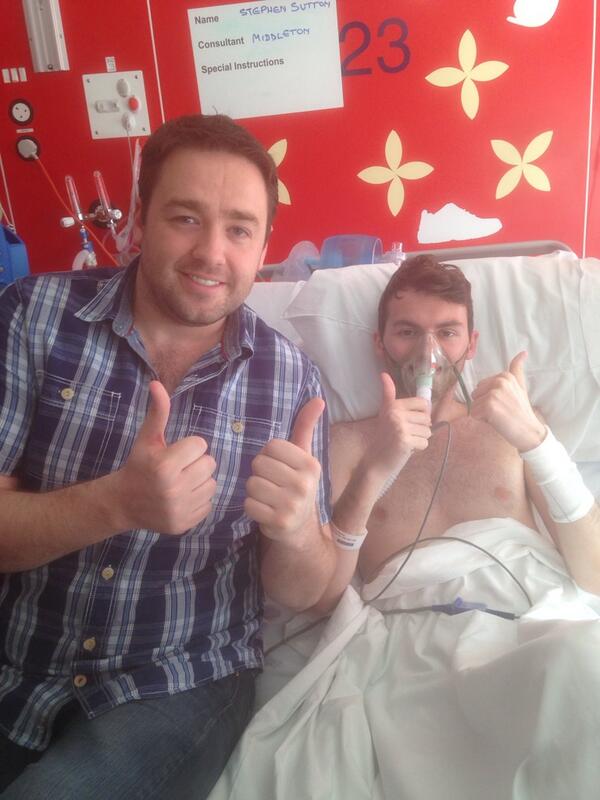 Teenage cancer sufferer Stephen Sutton has had a hospital visit from comic Jason Manford - who helped his fundraising campaign go viral over social media.
Stephen initially set himself a target of trying to raise £10,000 for the Teenage Cancer Trust. He later raised that to £1m.
After it was confirmed yesterday that the total donated had surpassed that, Jason Manford urged his followers on Twitter to keep the campaign going in an attempt to reach £2m. At the time of writing, the total is roughly a little over £1,784,000.