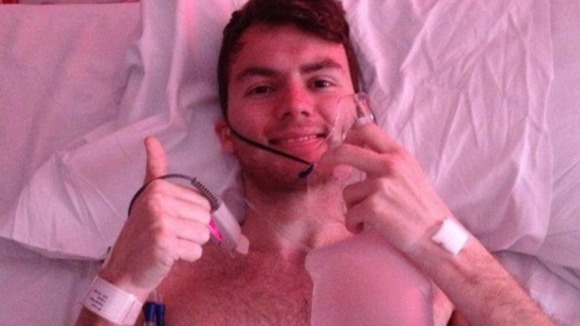 Teenager Stephen Sutton, who is battling bowel cancer, has raised more than £2m for the Teenage Cancer Trust.
Stephen originally set himself a target of raising £10,000 for the charity, but set the bar at £1m after raising hundreds of thousands more than his first goal.
The campaign went viral after Stephen posted on Facebook, giving what he called his "final thumbs up". The total raised continued to build, and yesterday comedian Jason Manford urged people to keep donating to see if they could reach the £2m mark.
At the time of writing, the total on Stephen's Just Giving page is £2,003,887.47.
He posted again earlier today saying: "Throughout the whole journey I've been realistic about my position and at my last post I genuinely thought I was a goner.... But hey, I'm still here!!"