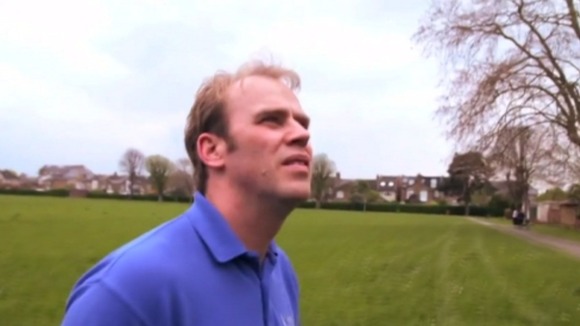 Would-be local election candidate Andre Lampitt has been suspended from the UK Independence Party after he made a series of postings on social media. His remarks were reported to include references to Islam as a "pathetic Satanic religion" and negative comments about Nigerians.
He also claimed that Labour leader Ed Miliband was "not a real Brit... he was only born here" and went on to suggest that Mr Miliband was Polish.
Mr Lampitt appeared in a recent party political broadcast by Ukip, wearing a T-shirt with the logo of his home renovation company.
In the broadcast he said to viewers: "Since the lads from Eastern Europe were prepared to work for a lot less than anyone else, I have found it a real struggle, it is getting hard to provide for my family."
Before his Twitter account was taken offline, he described himself as: "Born British in Rhodesia and proud of heritage sad at how Britain is run."