Ukrainian troops have withdrawn from a checkpoint they had taken over from pro-Russian forces this morning.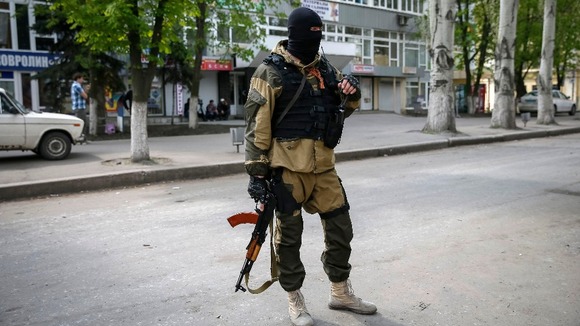 Pro-Russian separatists moved back in and began to reinforce the position with sandbags in the East of Ukraine near the village of Khrestyshche.
The Ukrainian troops, with armoured vehicles, pulled back after about two hours at the checkpoint, said Reuters.