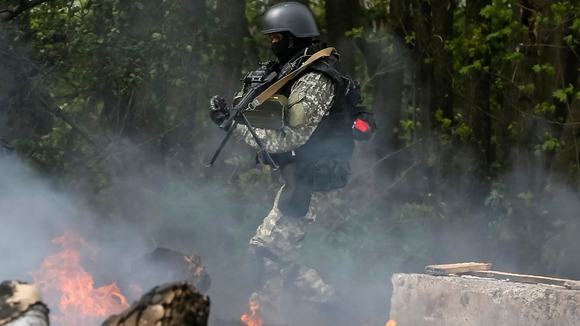 Ukraine's Foreign Minister has condemned the Russian decision to start military exercises along the Ukrainian border and said his country is prepared to fight any invading troops.
Andriy Deshchytisa said Russia's decision to launch the military exercises "very much escalates the situation in the region".
Mr Deshchytisa said his country has been taught a lesson by Russia's annexation of Ukraine's Crimean Peninsula. He said "having this experience, we will now fight with Russian troops if ... they invade Ukraine.
Ukrainian people and Ukrainian army are ready to do this".