Ukrainian troops with five light armoured vehicles took control of a checkpoint north of Slaviansk after pro-Russian separatists appeared to abandon the position, according to Reuters.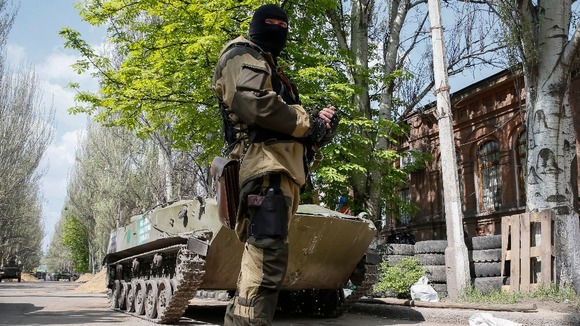 When the armoured unit approached along a road from Sviatogorsk, militants set up a smokescreen of burning tyres.
Within half an hour the Ukrainian troops were in control of the position near the village of Khrestyshche. No shots were heard.
Read: Kiev continues 'anti-terror operations' in eastern Ukraine