There are reports of up to five dead in a gun battle for control of a checkpoint to the north of Slaviansk to the East of Ukraine.
If true, then potentially this is a very serious escalation in the crisis. A week ago we were talking about a deal between America and Russia, which should have seen these armed groups disband and go home.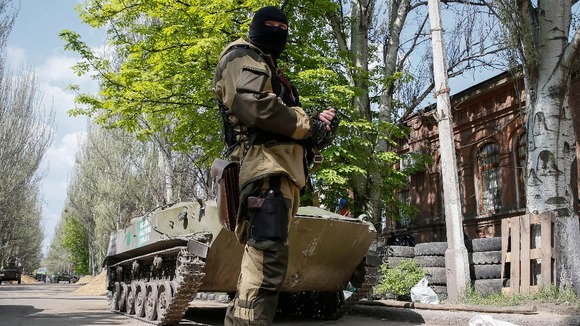 The situation is unravelling very quickly indeed. This morning President Obama has been speaking, and saying that the blame for the failure of the Geneva deal rests squarely with russia.
Read: Moscow repeats calls for Ukrainian military withdrawal
From President Putin this morning, a strongly worded warning, saying if these reports of Ukrinian troop movements are true, that would be "a crime against its own people" that would have serious consequences.
Russia of course has tens of thousands of troops poised on the border.
I don't think this is going to come to an invasion. We may see more sanctions from the west, but for now this remains a war of rhetoric and words.
Read: Russia says Ukraine 'must take first step' to resolve crisis