Divers retrieving bodies from the submerged South Korean ferry discovered 48 female students wearing lifejackets in a room on the ship built to hold 30, CNN reported.
Most of the victims on the Sewol ferry were high school children, who were told to stay where they were for their own safety and were trapped.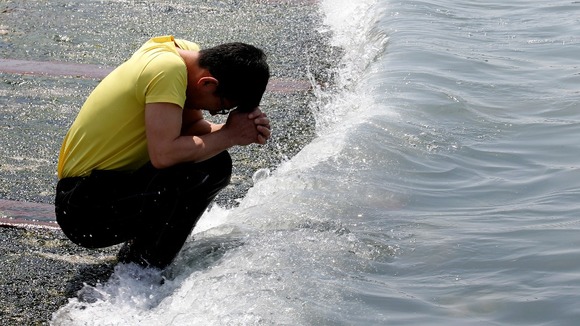 So far, 185 bodies have been recovered from the ship, which is 240 feet below the surface, and 117 people remain missing.
Rescuers saved 174 people on April 16, the day the vessel sank on a trip from the port of Incheon, near Seoul, to the southern holiday island of Jeju.