German Chancellor Angela Merkel has told Vladimir Putin that Russia had not done enough to implement the Geneva accord - and warned of the possibility of further sanctions against the country.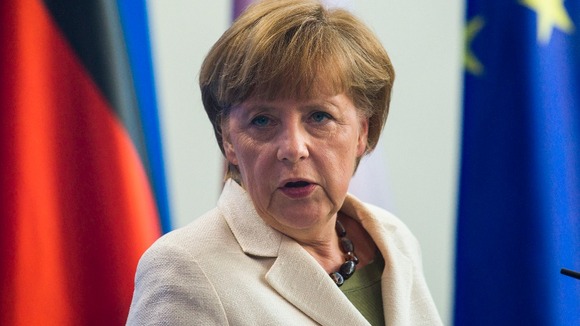 Speaking at a news conference in Berlin with Poland's Prime Minister Donald Tusk, she said:
"I spoke to the Russian president this morning and made clear again that on the one hand Ukraine has taken a whole series of steps to implement the Geneva accord but on the other side I see no Russian backing for the accord which would of course have an effect on the separatists in Ukraine.
"Russia has the power, or could have the power, to bring the separatists on to a peaceful path of discussions about the constitution and preparations for elections, but such signals are unfortunately lacking."
"We will therefore have to react," she added. "This will be a joint European action and an action by the G7... because of the lack of progress we will have to contemplate further sanctions within the second stage of sanctions."